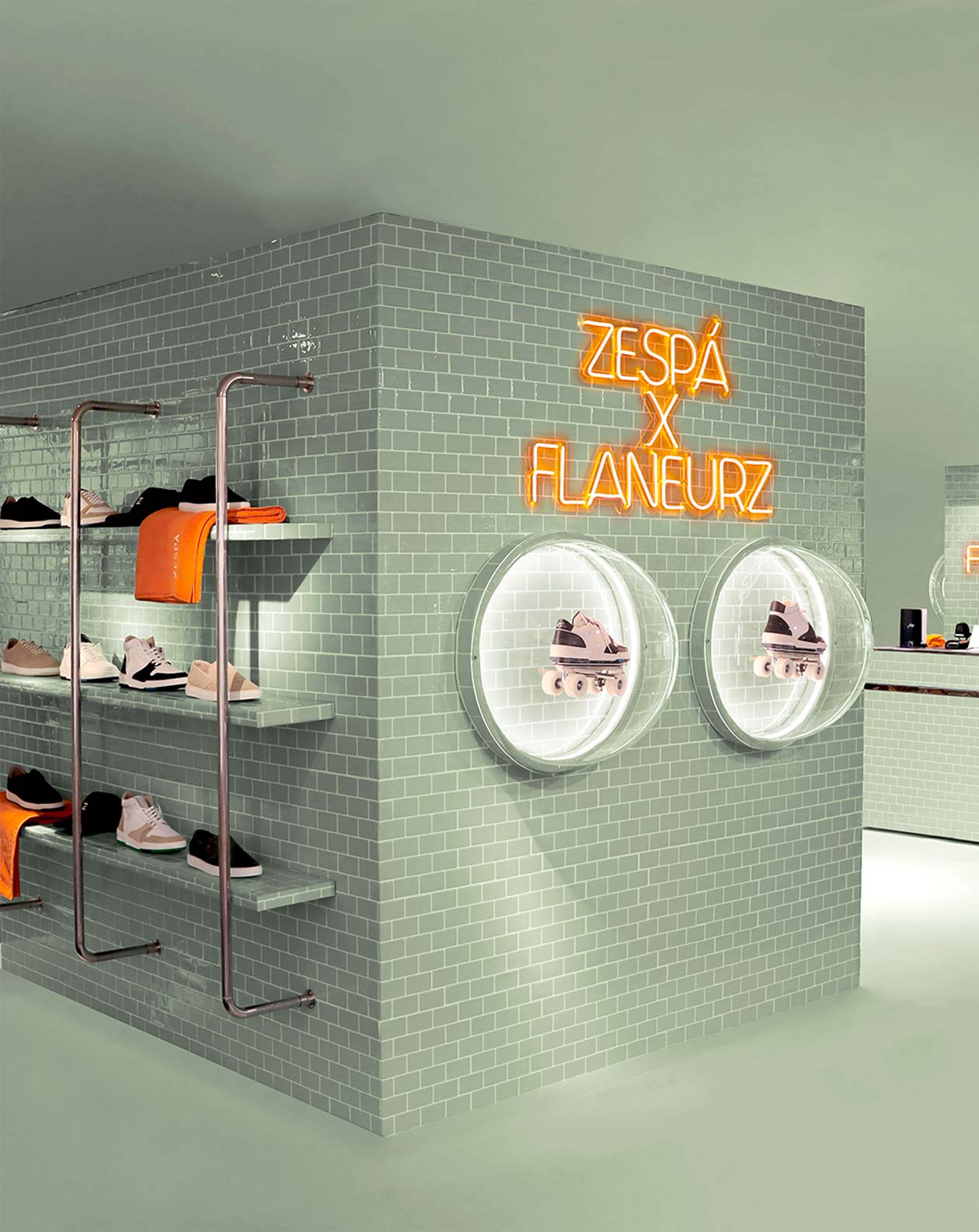 ZESPÀ meets the brand of detachable rollerblades Flaneurz for a new collaboration.
The two brands, both committed to innovation and ecology, combine their worlds for an exclusive pop-up event.
The pop-up, entitled "La Rampe Piscine", celebrates this fusion between the south, the pool and rollerskating. It will be open for 2 months and you will be able to discover the collaboration of the two brands and benefit from an exclusive discount on your purchase.
A unique experience not to be missed.

24 Rue de Sèvres, 75007 Paris – Level -1
From 25 February to 23 April.
Opening hours
10.00 – 20.00 (Monday – Sunday)
10.00 – 21.00 (Thursday)