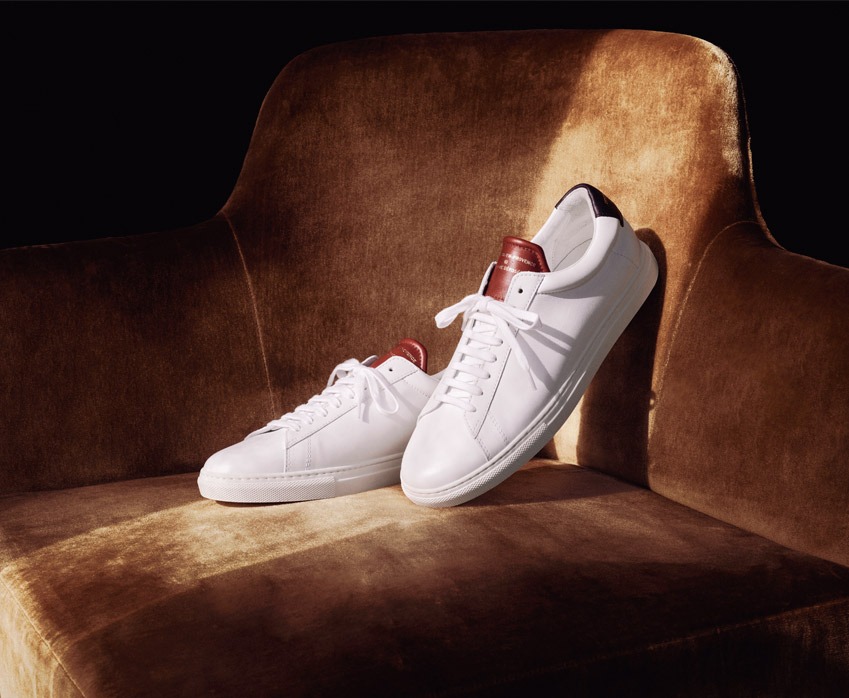 The Aix brand is invited to the Saint-Marc Parisian Hotel, both chic and retro, exploring Art Deco interiors: precious fabrics, brass, marble and elm burl are highlighted by the subtle lamp lighting design recalling the twilight of the south of France.
JOURNAL
THE LAUNCH OF THE ZESPÀ, AIX-ENPROVENCE FOOTWEAR IS ROOTED IN THE KNOW-HOW AND THE PASSION FOR THE PRODUCT.
Zespà started its history by reinterpreting the traditional espadrille with a pure vision and using luxurious materials, such as plunged lamb.
After a compelling first season, Zespà started looking upon the classics of footwear: moccasin, derby, brogue.
In 2012, the brilliant Guillaume Henry, artistic director of Carven, invited Zespà to collaborate on a series of exclusive models.
The cohesion between the minimalistic lines of Zespà products and the richness of Carven patterns established the brand for the launch of its SS13 collection. Following this event, the brand en-tered some of the best concept stores in the world, such as Colette in Paris and Isetan in Tokyo.
THIS FIRST COLLABORATION TRIGGERED MANY MORE SUCCESSFUL PARTNERSHIPS
The following season, Japanese designer Tsumori Chisato approached Zespà to print her designs, which evoked
her poetic vision of japanese summers onto our Derbys from the SS14 collection 2014 was a milestone year for Zespà with the launch of our own collection of high end trainers, including the now iconic ZSP4.
This model filled a demand for a pure and timeless trainer model and set itself apart with a unique style. Lined with calf leather, with a blind blocking and crafted construction thanks to a …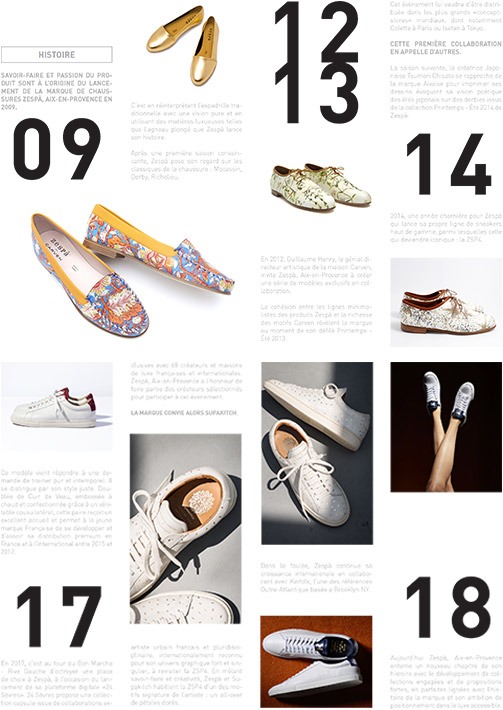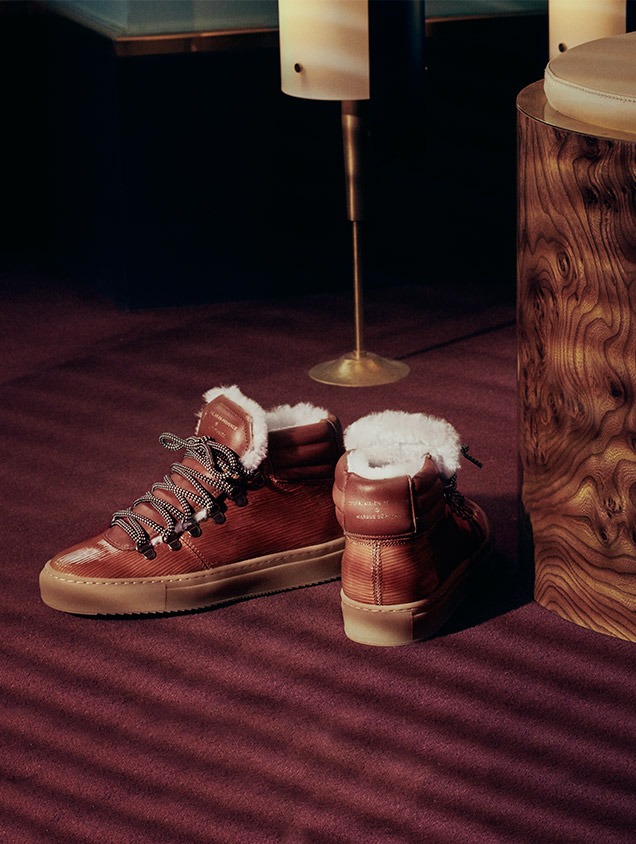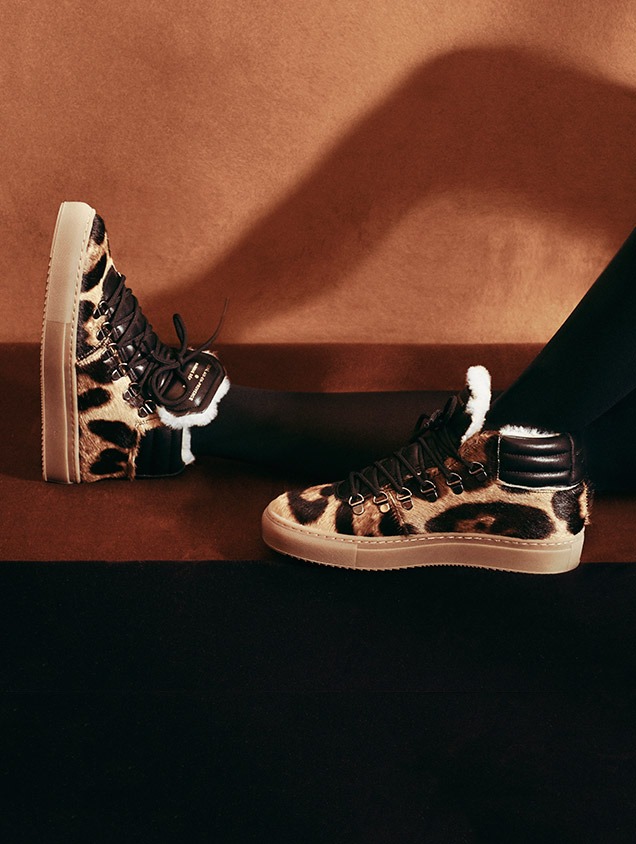 FOCUS
ZSP2
The ZSP.2 by Zespà, Aix-en-Provence.
Meet our ZSP2, hybride between a mountain shoe
and a high sneaker, is ideally suited for the urban
winters. Its notched premium gomme sole insulates
from cold and insures optimal comfort. Its padded
and quilted collar provides a cosy welcome. This
design, entirely lined in full grain calf leather for
men, and in natural sherling for women, is available
this season in suede, nappa and fantasy leather.