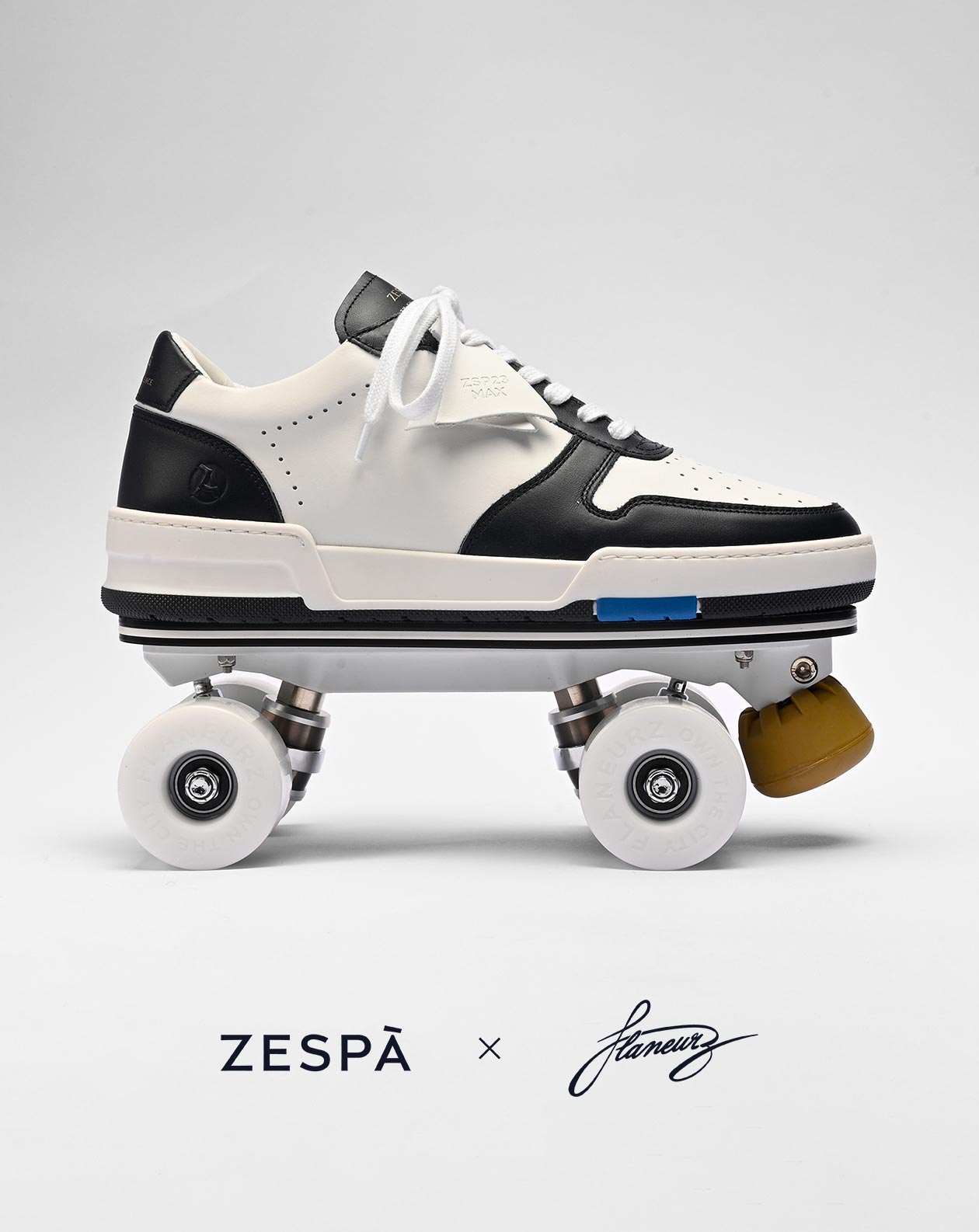 Meeting with the detachable roller skate brand Flaneurz for an exclusive collaboration.
ZESPÀ, with its quality, comfortable, and timeless sneakers, embodies an authentic and warm South. The brand strives to use new materials and innovative techniques for sneakers that last over time.
Flaneurz, on the other hand, offers the possibility of transforming sneakers into detachable roller skates for sports practice and urban gliding in harmony with style.
For the occasion, transform your ZESPÀ into detachable roller skates with 5% off at Flaneurz!
It's simple:
Go directly to Flaneurz's website here.
Indicate your shoe size and the chosen ZESPÀ model.
Select the rolling part that you like from the 4 options.
Enter the promo code: ZESPAXFLANEURZ at checkout.
Send your new pair to Flaneurz and voila!


Offer valid from 23.02 to 23.08.2023 only for the purchase of a ZSP23 MAX or ZSP24 from ZESPÀ: 5% off for transforming a pair of ZESPÀ shoes + a Flaneurz rolling part or only for ZESPÀ shoes if you already have a Flaneurz rolling part.