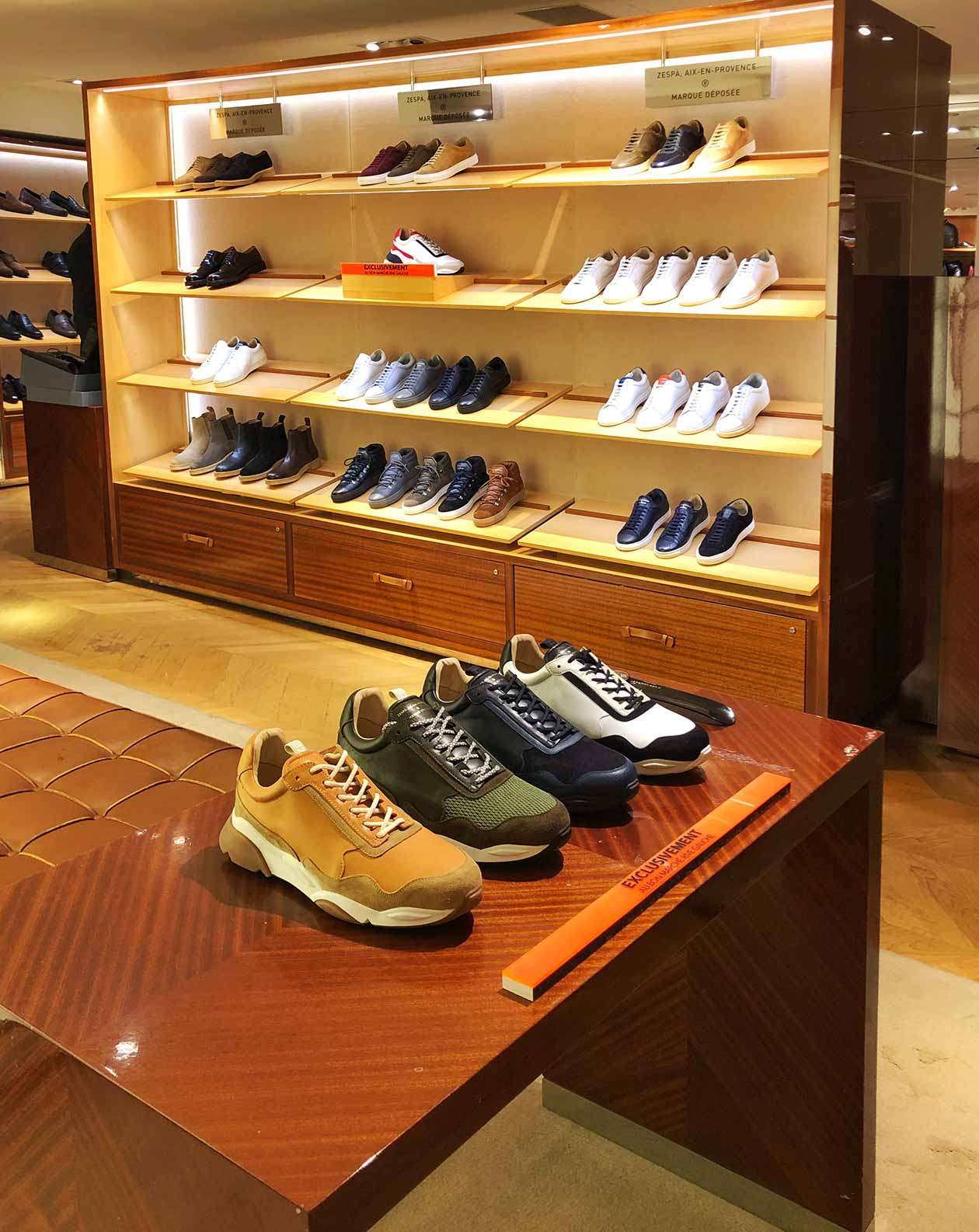 Monday, August 20, 2018 saw the opening of the Zespà corner in the iconic Parisian store : "Le Bon Marché Rive Gauche", which has been the iconic department store in Paris since the 19th century. The store was created by a couple in 1852 which makes the store a precursor in many areas (home delivery, exchange of items, sales …). Subsequently the store was bought by the LVMH group in 1984, Bernard Arnaud then decided to make "le Bon Marché" the most selective store in the capital.
This partnership, which from an ideological point of view seems coherent in view of the quality research that both parties have, also the brand with products of a sought-after quality with noble materials coming for the most part from Italy, and "le Bon Marché" has always been a magnificent showcase of luxury and French quality in Paris.
The corner is located at level -1 where we find the space Suit but especially the Men's shoes with the presence of the greatest historical brands.